We offering updated Fire Alarm & Detection System ( Addressable & Conventional system)
A fire alarm and detection system is a system designed to detect the presence of fire, smoke, or heat and alert occupants of a building to evacuate. It typically includes smoke detectors, heat detectors, and fire alarms that are interconnected to ensure prompt and effective response to a fire emergency. The system may also incorporate automatic sprinkler systems, fire suppression systems, and other fire protection equipment. A properly installed and maintained fire alarm and detection system can greatly reduce the risk of injury or death in a fire, as well as minimize damage to property.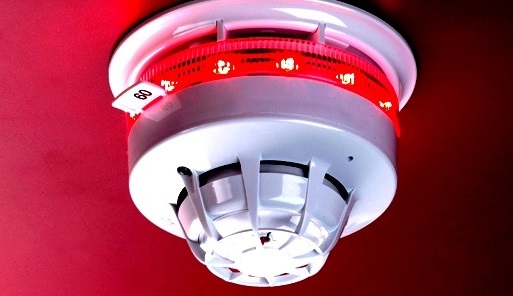 At Reliant, we prioritize your safety above all else. Our comprehensive Fire Alarm & Detection services are designed to safeguard lives and property, providing you with peace of mind in the face of potential fire hazards.
Cutting-Edge Technology: Our state-of-the-art fire alarm systems utilize the latest technology to detect smoke, heat, and other fire-related threats swiftly and accurately. With advanced sensors and intelligent algorithms, we ensure early detection, allowing for prompt response and minimizing potential damage.
Customized Solutions: We understand that every space is unique, and that's why our experts work closely with you to develop tailored fire detection solutions. Whether it's a residential building, commercial complex, or industrial facility, we assess your specific needs to provide the most effective fire alarm system.
24/7 Monitoring: Our services go beyond installation. With around-the-clock monitoring, we ensure that your property is under constant protection. In the event of an alarm activation, our dedicated team swiftly communicates with emergency services to ensure a rapid response.
Compliance and Regulations: Navigating the complex landscape of fire safety regulations can be daunting. Our team is well-versed in local codes and regulations, ensuring that your fire alarm system is not only effective but also fully compliant.
Regular Maintenance: Fire alarm systems require regular maintenance to stay dependable. Reliant offers routine inspections and maintenance services to keep your system in optimal working condition, so you're always prepared.
Trusted Expertise: With years of experience, Reliant has earned a reputation for reliability and excellence in fire safety services. Our skilled technicians are certified and trained to handle all aspects of fire alarm systems, from installation to maintenance.
Your Safety, Our Priority: Protecting lives and property is not just a service, but a commitment we hold close to our hearts. With Reliant's Fire Alarm & Detection services, you're not just getting a system – you're gaining a partner dedicated to your safety.
Don't compromise when it comes to fire safety. Choose Reliant and experience unparalleled protection that you can rely on. Contact us today to discuss your fire alarm and detection needs. Your safety is our business.