We are offering a wide range of Fire pump set solution with best expert knowledge & guideline. Normally using pressure maintaining pump called as Jockey pump, primary pump called as Electric Fire Pump & Secondary pump called as Diesel Fire Pump. (Both Electric or both Diesel also can be used as primary & secondary pump). Types of normally we use:
01. End Suction Fire Pump
02. Horizontal Split Case Fire Pumps
03. Vertical Turbine Fire Pump
04. positive displacement fire pump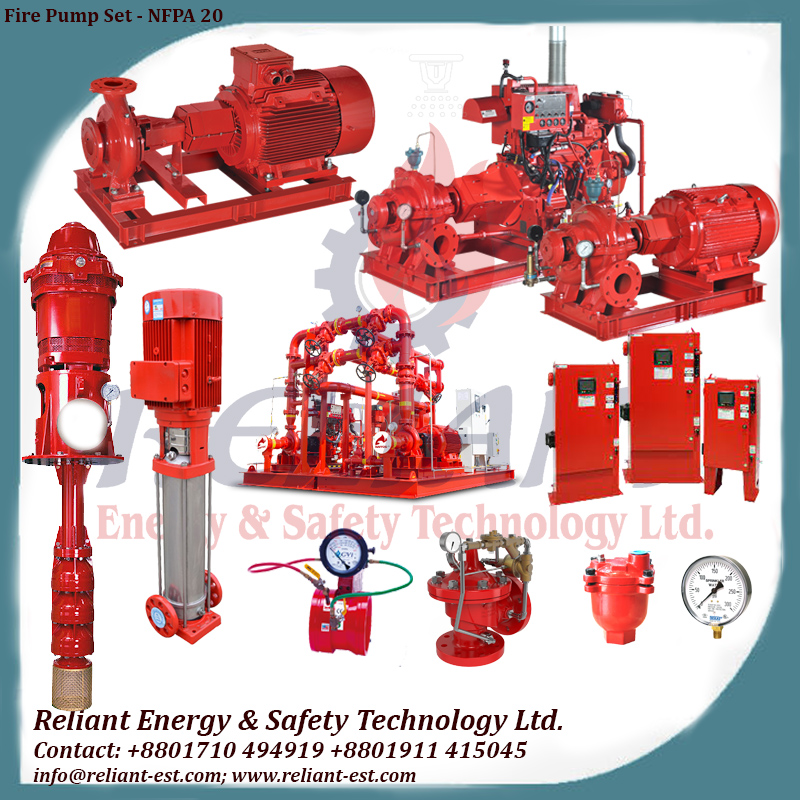 Don't wait until a fire threatens your property to think about fire pump systems. Contact Reliant today to discuss your fire safety needs and how our expert services can fortify your defense against potential disasters. With Reliant, your safety is our priority, and we're here to empower you with top-notch fire pump solutions.