Reliant offering Fire Hydrant & Standpipe System as per NFPA & local authority guideline. A fire hydrant and standpipe system is a network of pipes and valves that supply water to firefighters in the event of a fire. The fire hydrant system is an outdoor water supply system, typically located on public streets, that is connected to a municipal water source. The standpipe system is an indoor water supply system, typically found in high-rise buildings, that provides firefighters with access to water on each floor. Both systems are essential for quick and effective firefighting, and regular maintenance and testing are necessary to ensure their proper functioning.
When it comes to fire safety, having a reliable and efficient Fire Hydrant & Standpipe System is essential. At Reliant, we take pride in offering top-tier services to ensure that your property is well-equipped to handle emergencies and protect lives and assets.
Designing for Effectiveness: Our experts understand that a well-designed Fire Hydrant & Standpipe System is crucial for swift and effective firefighting. We assess your property's layout, size, and specific needs to create a customized system that covers every inch of your space.
Installation Excellence: Precision matters in fire safety. Our skilled technicians are trained to install Fire Hydrant & Standpipe Systems with meticulous attention to detail, adhering to industry standards and local regulations. This ensures that your system functions flawlessly when it's needed most.
.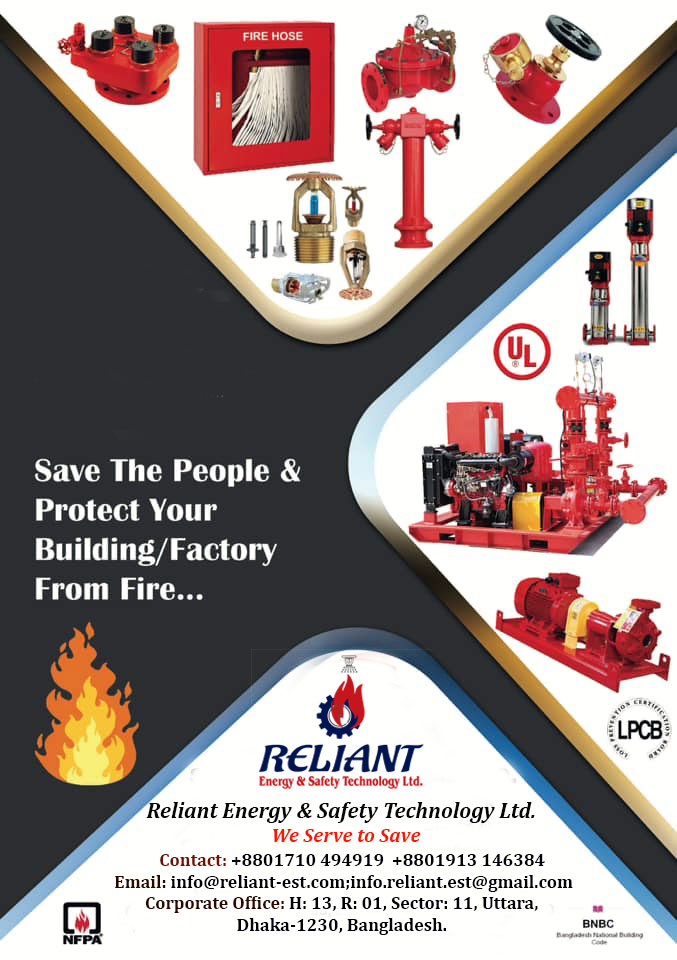 Comprehensive Inspections:
Regular inspections are the backbone of system reliability. Our professionals conduct thorough inspections to identify any potential issues and ensure that all components are in optimal working condition. This proactive approach guarantees that your system is ready for action at any moment.
Maintenance You Can Trust: Neglecting maintenance can compromise the integrity of your system. That's why we offer routine maintenance services, including testing valves, checking water pressure, and verifying connections. Our goal is to keep your Fire Hydrant & Standpipe System in peak performance, year-round.
Emergency Readiness: Fires can strike unexpectedly, which is why our services extend to emergency repairs and 24/7 support. If you encounter any issues with your system, our dedicated team is just a phone call away, ensuring that you're never alone in facing fire-related challenges.
Compliance and Confidence: Fire safety regulations can be complex, but with Reliant, you can rest assured that your Fire Hydrant & Standpipe System meets all necessary codes and standards. We handle the intricacies of compliance so you can focus on running your property smoothly.
Partnering for Protection: Reliant isn't just a service provider – we're your partner in safeguarding what matters most. Our commitment to your safety drives us to deliver excellence in every aspect of Fire Hydrant & Standpipe System services.
Choose Reliant for Unparalleled Fire Safety: Your property's protection is non-negotiable. With Reliant's Fire Hydrant & Standpipe System services, you're investing in a proactive defense against potential disasters. Contact us today to discuss your fire safety needs and take the first step towards fortified protection. At Reliant, your safety is our mission.