Message of Managing Director
Bismillahir-Rahmanir Rahim
First of all, many thanks to Almighty Allah For giving me the opportunity to build this organization "Reliant Energy & Safety Technology Ltd"
I hope this message finds you all well. As the Managing Director of our Reliant Energy & Safety Technology Ltd., I wanted to take a moment to highlight the importance of our work and the impact it has on the safety of our communities.
MEP & Fire safety is not just a business for us, it is a responsibility we take very seriously. We have a duty to ensure that our clients are equipped with the necessary tools and knowledge to know the systems we work & manage all. Our commitment to excellence in everything we do is what sets us apart from the competition. Our team works tirelessly to provide the highest quality electrical, Security & fire safety products and services, and we take pride in knowing that we are making a difference in people's lives & proper facilities.
I want to take this opportunity to thank each and every one of you for your hard work and dedication. Your contributions are what make our company great, and we are grateful for your commitment to excellence.
As we continue to grow and evolve, I encourage you to keep pushing the boundaries and striving for excellence. Together, we can make a meaningful impact on the world and make it a safer place for everyone.
I would like to record my thanks to the employees of the company for their dedicated services for the growth of the company.
Thank you all for your continued efforts and dedication
Thank You
Md. Samiul Islam Chowdhury
Managing Director
Reliant Energy & Safety Technology Ltd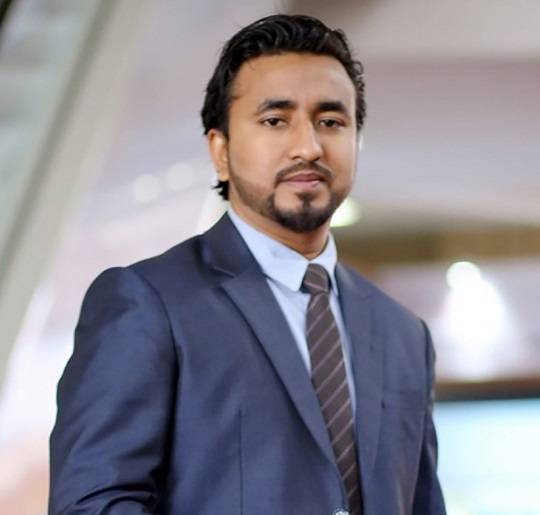 Engr. Md. Samiul Islam Chowdhury
Managing Director