Message of Managing Director
Bismillahir-Rahmanir Rahim
First of all, many thanks to Almighty Allah For giving me the opportunity to build this organization "Reliant Energy & Safety Technology Ltd"
We feel very happy and blessed that our business group is getting more and more success. As Reliant stands for Trusted, we have been working with our domestic customers with confidence Over the past few years and have received a very positive response and this has inspired us to reach out to the global market. We are continuously achieving our annual targets and the most important thing is that we are creating employment opportunities for unemployment. Alhamdulillah.
So we are manufacturing, producing and providing the best for our country and our global customers. Our objective is to ensure ultimate customer satisfaction at any cost. We are trying our best to ensure best return of our customer's money. in the larger sense; We want to achieve social impact, economic development, GDP growth for the country and create as many viable jobs as possible through our business processes.
We started with 'zero' capital but we are here today due to the unlimited support and cooperation of many individuals and institutions. That is our biggest asset, they believe in us. Inshallah one day our business group will be the best business group on this planet. We have a long way to go and our main aim is to work with confidence to drive the economic power of the country as one of the top fire companies in the country. Inshallah we can.
I would like to express my deep gratitude to all our valued shareholders, policyholders and well-wishers of the company who have extended their cooperation, advice and guidance for the successful running of the business.
I would like to record my thanks to the employees of the company for their dedicated services for the growth of the company.
Thank You
Md. Samiul Islam Chowdhury
Managing Director
Reliant Energy & Safety Technology Ltd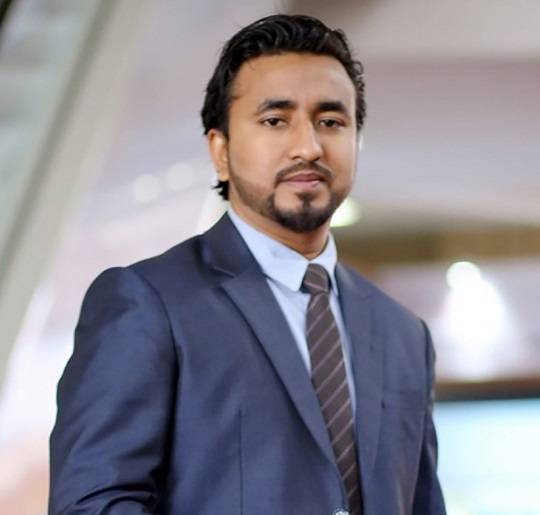 Engr. Md. Samiul Islam Chowdhury
Managing Director